Urge Congress to Support Energy Modernization
Expedite the process of LNG projects and encourage Senate and House lawmakers to take action on their two energy bills.​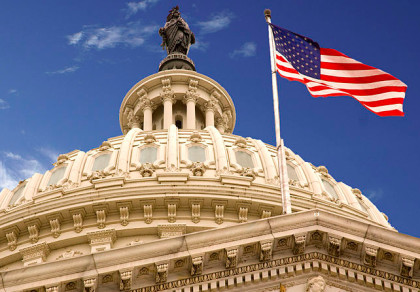 The United States has the fourth largest supply of natural gas in the world and last year overtook Russia to become the world's largest producer. As a result, America's energy landscape has undergone a rapid transformation, the likes of which has not been seen in decades. The U.S. has a significant opportunity to meet domestic needs while also supplying international market demand for natural gas through liquefied natural gas (LNG) exports. However, the current system of approval by the Department of Energy and the Federal Energy Regulatory Commission for these export applications is slow and bureaucratic, and red tape is holding up the significant economic benefits these exports could provide to our nation.
Fortunately, the U.S. Senate has taken up legislation that can change all that. This week the Senate will vote on the "Energy Policy Modernization Act," the first significant comprehensive energy bill in nearly a decade. This bipartisan bill currently includes language that will streamline the approval process of U.S. LNG export projects.
Urge Congress to vote "Yes" on the "Energy Policy Modernization Act" to help strengthen our nation's competitive energy advantage and provide needed economic growth to local communities.
Urge your Senator to demand timely review of LNG projects and vote YES to the Energy Policy Modernization Act.
First, Enter Your Zip Code